"DOMES AND ROOFS, VENICE"
Retro photos of the artist's travels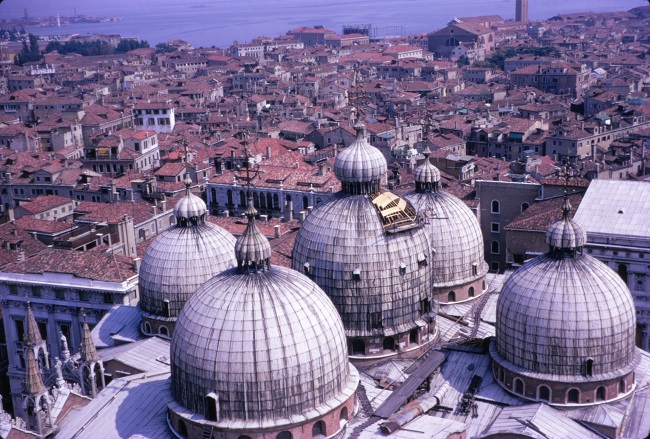 "After working my way along the Yugoslavian Adriatic coast in the summer of 1967 I eventually arrived in Venice. The abundance of cityscape delights swamped my senses as I'm sure it does every visitor. This view from St Mark's Campanile shows the Basilica and the beauty of the pan tile roofscape".
Stuarts photographs are reproduced from the original 35mm slides taken on his student travels in the 60's and 1970. The photographs were taken with an Agfa Super Silette camera and are reproduced as photo prints at 23" x 16" on Chromira 200 gsm paper, he signs each one. The images are as he took them with the exception of the removal of some scratches and mould on the film.