"NEW AGE CALIFORNIA"
Retro photos of the artist's travels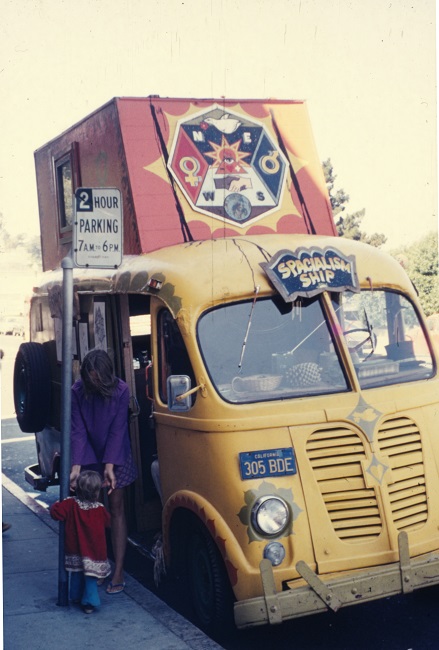 "Spacialism, something to do with New Age philosophy based on cosmology, energy and spatial concepts etc... The youngster would be coming up 50 now, I wonder if the philosophy stayed with mum and her child?"
Stuarts photographs are reproduced from the original 35mm slides taken on his student travels in the 60's and 1970. The photographs were taken with an Agfa Super Silette camera and are reproduced as photo prints at 23" x 16" on Chromira 200 gsm paper, he signs each one. The images are as he took them with the exception of the removal of some scratches and mould on the film.