"QUIET ON THE GRAND CANAL, VENICE"
Retro photos of the artist's travels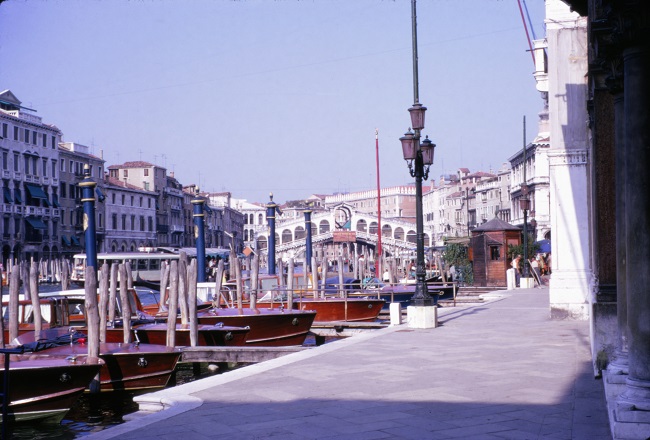 "Little did I imagine that 40 years later I would again walk along this most famous canal with my camera, this time to prepare for the biggest cityscape challenge I had faced! Rather less tourists in those days".
Stuarts photographs are reproduced from the original 35mm slides taken on his student travels in the 60's and 1970. The photographs were taken with an Agfa Super Silette camera and are reproduced as photo prints at 23" x 16" on Chromira 200 gsm paper, he signs each one. The images are as he took them with the exception of the removal of some scratches and mould on the film.