"TRUCK STOP TUCUMCARI"
Retro photos of the artist's travels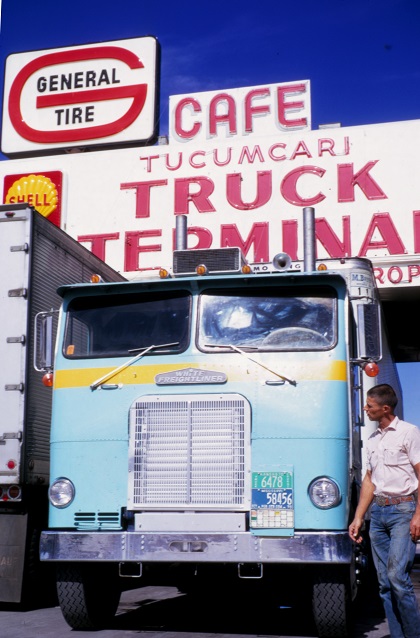 "Taking the southern route back to the East Coast from California via Death Valley, Las Vegas and Grand Canyon. I stopped for gas in New Mexico on Route 66/Interstate 40 and couldn't resist taking this shot of a White Freightliner, a huge truck then". August 1970.
Stuarts photographs are reproduced from the original 35mm slides taken on his student travels in the 60's and 1970. The photographs were taken with an Agfa Super Silette camera and are reproduced as photo prints at 23" x 16" on Chromira 200 gsm paper, he signs each one. The images are as he took them with the exception of the removal of some scratches and mould on the film.